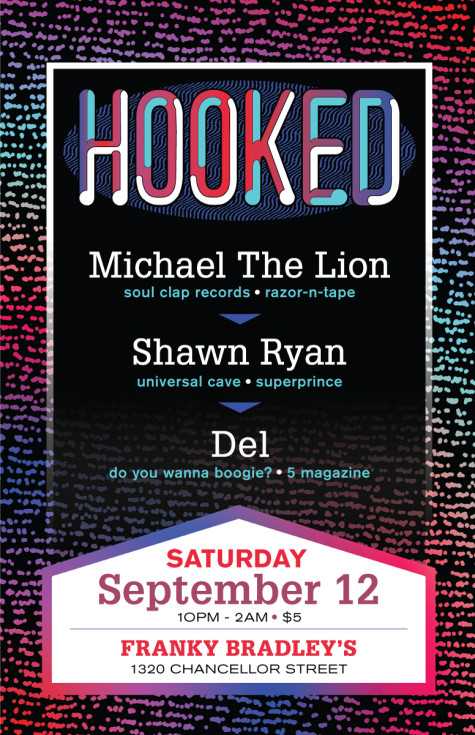 After a hiatus of almost four months, Hooked is back at Franky Bradley's. This is a night of disco classics and the music they inspired – truly one of the best parties I have the honor of playing. I did a big interview before the last Hooked with the Philly Weekly – check it out if you wanna learn more about the things that inspired Del, Shawn and I to get down like this!
///HOOKED Vol. 3
///DO IT ANYWAY YOU WANNA
DJs
MICHAEL THE LION (Soul Clap Records, Razor-N-Tape)
DEL (Do You Wanna Boogie, 5 Magazine)
SHAWN RYAN (Universal Cave, Superprince)
Playing the classic sound – from past to present.
Saturday, May 30th
at Franky Bradley's
1320 Chancellor St.
10PM-2AM
$5