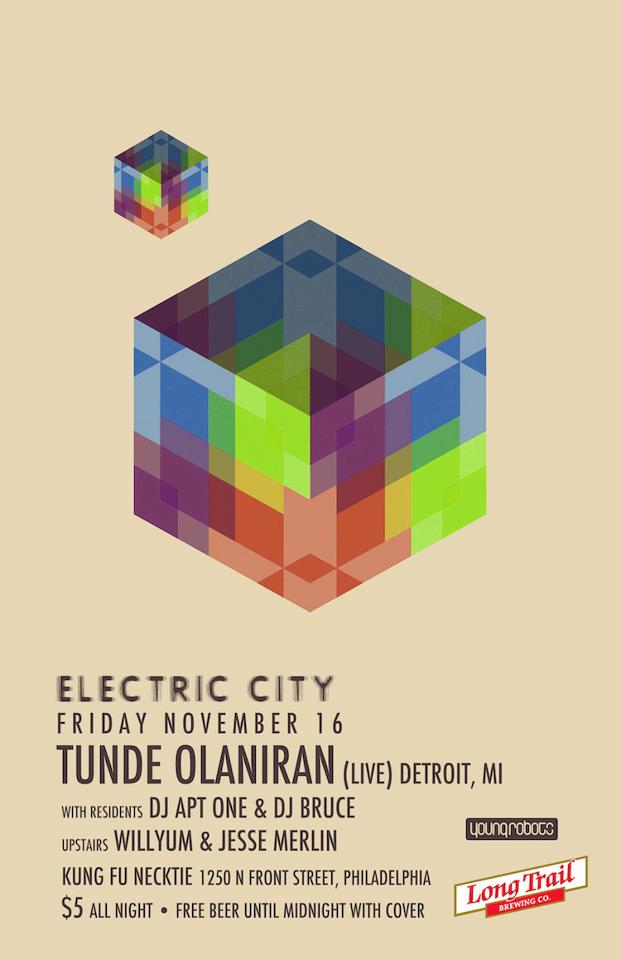 Let's see….. if you missed the French sensations, Venice Beach, last month I'm sorry, but this time around we have another special treat.
The last time Tunde Olaniran visited us was this past spring (alongside Nicos Gun, Mz Corona and Peter Dragontail.) To say he turned some heads is an understatement, amazing choreography and makeup… electro falsetto galore.
With only two Electric Citys left this year, we had to bring him back for an encore.
Friday November 16, 2012
Electric City x Long Trail Brewing presents
TUNDE OLANIRAN (Live!!!!!!!) (Detroit, MI)
with your resident disco derelicts
DJ Apt One & DJ Bruce
and upstairs
Willyum (Shakedown) & Jesse Merlin (Worship Recs)
• $5 DOOR ALL NIGHT LONG
FREE BEER provided by Long Trail Brewing until MIDNIGHT
Kung Fu Necktie
1250 N Front Street (at Thompson)
Philadelphia, PA, USA