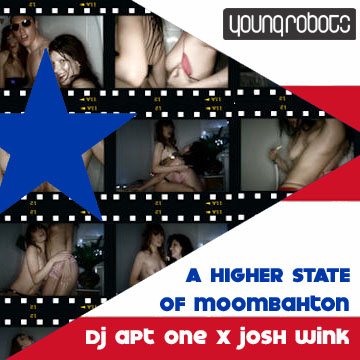 In case you didn't know, the bol Dave Nada from DC cooked up this whole new style of music called Moombahton – it's basically Dutch House screwed up to a Reggaeton tempo. Every time I drop Moombahton joints in the club there is a 100% chance that somebody comes up and says "I have no idea what the fuck this is but IT'S INCREDIBLE!!!"
Yeah it's like that.
The story behind its creation is actually pretty cool, and you should definitely read about it if you get a chance.
Anyways, here is a from-the-vault Moombahton banger I've been rockin – a screwed up, tropical take on Josh Wink's epic 90s anthem, Higher State of Consciousness.
DJ Apt One x Josh Wink – Higher State of Moombahton
DOWNLOAD AT YOUNGROBOTS.COM