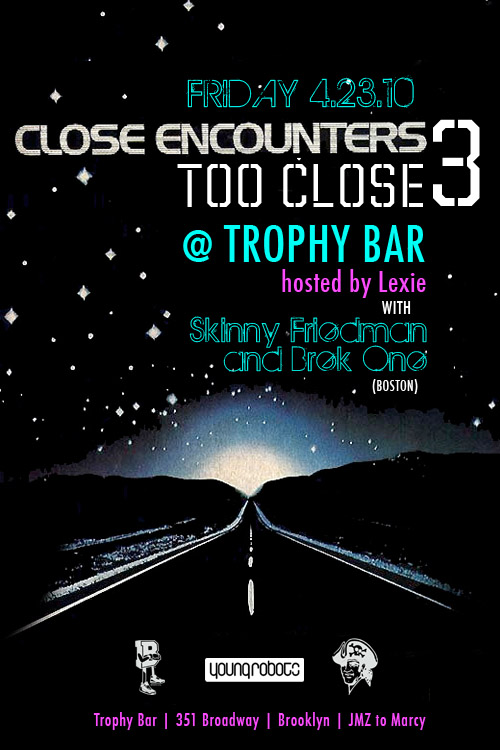 Baby when we're grinding
I get so excited
Ooh, how I like it
I try but I can't fight it
Oh, you're dancing real close
Cuz it's real, real slow
(You know what you're doing, don't you)
You're making it hard for meeeeeee
The third installment of CLOSE ENCOUNTERS brings you very close…too close, even. Filling in for Pumpkin Patch this month is Boston's own BREK.ONE.
Hosted by Lexie. Shouts to Trevor Martin on the flyer!
CLOSE ENCOUNTERS 3: TOO CLOSE
w/ Skinny Friedman + BREK.ONE
hosted by Lexie
Trophy Bar
351 Broadway, Brooklyn
JMZ to Marcy