Tonight it's me and the homie DJ Enygma and Adam Gonzo at Tensday. Come meet my step-sisters.
TENSDAY!
Skinny Friedman + DJ Enygma + Adam Gonzo
$10 all you can drink
upstairs at Ottobar
2549 N. Howard St.
Baltimore, MD
…and tomorrow it's the Commonwealth-affiliated 95 Live party, where I will be playing all 90′s rap like it's college radio again!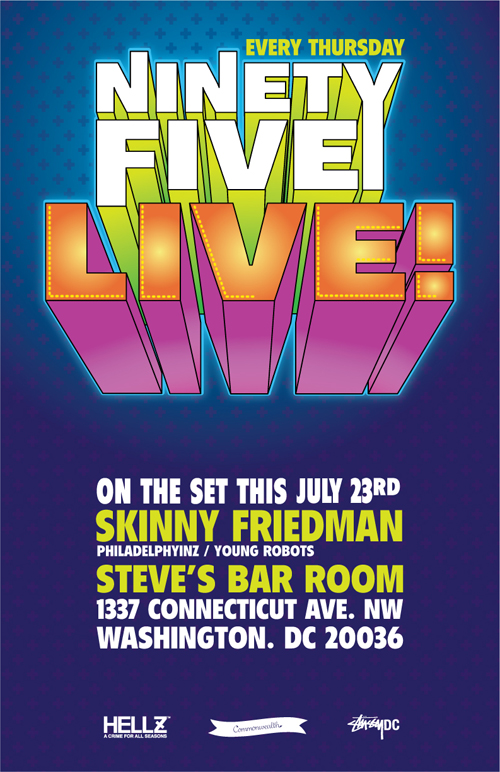 95 Live
w/ Skinny Friedman
spinning mad 90′s rap son!
Steve's Bar Room
1337 Connecticut Ave. NW
Washington, DC
Hope to see you, your mama and your cousin too!